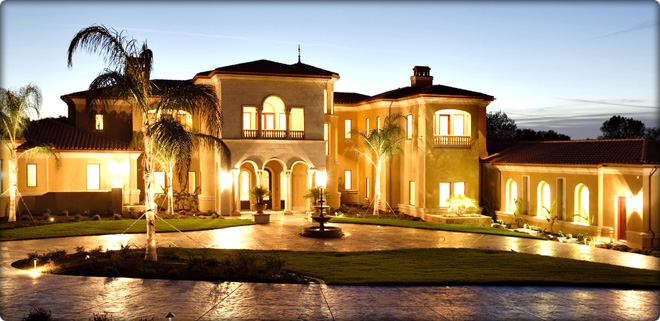 We offer Real Estate services for buyers of all types, from first time home buyers to experienced investor and speculative buyers. We help buyers locate, tour, and bid on property they want, and walk them through the subsequent purchase every step of the way. Every purchase transaction is different and each will present unique challenges for the parties involved. Let our over 18 years of experience clear the path and guide you successfully to your next home.
FIRST TIME HOME BUYERS – AN OVERVIEW OF THE HOME BUYING PROCESS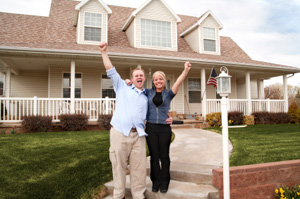 1.) Getting A Loan:  (for buyers who are financing)
When buying your first home there are many things to consider. Most buyers will need to meet with a mortgage broker or lender who can assess their financial ability to qualify for a home loan.
The lender may then issue a pre-approval letter stating that the buyer is qualified to purchase a home at a given amount. Most sellers require that buyers submit a pre-approval letter with their offer to purchase.
If you do not know a mortgage broker or lender, upon request we can refer you to some who have proven their abilities and trustworthiness to our clients. Depending on what you want to buy and the type of financing to be used, be it a VA loan, FHA loan, Homepath loan, Conventional loan or other, one lender may be more appropriate for your situation than another. Contact us and we can help you get in touch with a lender that's right for you.
2.) Finding A Home:
The next step is to find the home you want. You are welcome to contact us and let us do the work for you. Tell us what location(s) you are interested in and any unique requirements, such as square footage, lot size, number of bedrooms & bathrooms, or anything else you can think of. The more information we have the more specific we can be with our search. Alternatively, you may use the tools provided on this site to set up your own automatic listing searches and receive Email updates by signing up here for a free listing manager account. Let us know when you find a property you like and we will get you all the additional information we can on that property.
If you want to get more information on any specific area, ask us. Some of the more common concerns buyers have are safety, schools, property taxes and special assessments(AKA Mello Roos), shopping, traffic, weather, convenience, amenities, and overall market health.
3.) Bidding on a Home:
Once you've located the property you are interested in we'll schedule an appointment so you can view it in person. If you like what you see then we can place a bid. Bidding strategies will be different for each property. Some factors are the type of sale, the type of financing, time to completion of contract, and many more variables based on the personal situations of the buyer and seller.
We've had to devise many strategies over the years to successfully place our buyers into homes. We talk to the sellers, agents, banks, and more to try and uncover what is on the table and then come up with a bidding strategy to give you the best possible chance for success.
We have established positive relationships with many Real Estate Agents and Brokers across Southern California. These relationships have often led to our clients success in getting a property when bidding against multiple buyers. We have several testimonials from clients who had thought it impossible to get into a home and who had tried and failed many times prior to working with us.
That being said, there is a lot of competition in most Southern California markets, so do not be discouraged if at first you don't succeed.
4.) Opening Escrow:
Congratulations! Once your bid is accepted then escrow is opened with a neutral third party. Buyers are normally required to place an earnest money deposit into escrow within 48 hours. The earnest money deposit (EMD) is usually around 1% of the total purchase price of the property. The EMD funds are part of the buyer's down payment on the property. The remainder of the down payment is usually sent to escrow near the end of the transaction. Most escrow periods are between 30-45 days when obtaining a mortgage loan, and 14 days or less if the buyer is paying cash.
For buyers who are using a loan to buy their home, it's a good idea to hold off from making any large purchases until after escrow has closed. That's because the lender will typically pull the buyer's credit again near the end of the transaction. Any large purchases could cause the buyer's debt-to-income ratios to change from when their loan was first approved. If a buyer takes on more debt than they can handle it may push their debt-to-income ratios out of bounds, causing the lender to decline the loan.
5.) Inspections:
Buyers typically have 17 days after acceptance to conduct all of their inspections and investigations of the property. The buyer should order a home inspection from a properly trained and bonded home inspector. The typical cost of a home inspection ranges $250-$500. We can refer you to several reputable inspectors upon request. The home inspector will visit the property and spend about two hours on average, inspecting everything from plumbing to electrical, to appliances, roof, attic, sprinklers… the works. The goal of a home inspection is to alert the buyer to any potential problems they may have missed, since most buyers aren't trained to see potential hazards like a home inspector is.
The home inspector will provide a written report with their findings and repair recommendations (if any) to the buyer. If the buyer sees something they want fixed they may ask the seller to make repairs. Some sellers do not allow repairs to be made and some sellers may not want to make repairs. If repairs cannot or will not be made to satisfy the buyer then they can back out of the transaction during the initial inspection period and retain their earnest money deposit.
Other inspection reports that are routinely required by lenders include a termite report (AKA wood destroying pest report) and a natural hazard disclosure report; which will contain information on fire, flood, and other forces of nature that could adversely effect the property.  In some cases a septic certification and/or a well certification may be needed.
6.) The Appraisal:  (for buyers who are financing)
When a buyer is trying to obtain a loan to buy a property, the lender will require an appraisal of the property's value. Appraisals must be conducted by a State Licensed Appraiser and typically cost between $400-$600. Some more expensive properties will require more than one appraisal. Appraisals are typically paid for by the buyer. Most commonly the buyer will pay their lender an up front fee, to order the appraisal, and the lender will hire an appraiser of their choice to ensure there is no relationship between the appraiser and the buyer. Why do lenders require an appraisal? For example: if you are buying a home and paying $500,000 then the lender wants to ensure the property is worth $500,000. Mortgage Lenders will rely completely on an appraiser's estimation of value to issue a loan.
In the unfortunate event that a property is appraised with a value lower than the agreed upon purchase price, there are typically a few options.
One option is to dispute the value of the appraisal by providing comparable sales data that would contradict the appraiser's report. When faced with these situations, we comb through the most recent and relevant comparable sales data and analyze it closely to look for things an appraiser might have missed. When able, we also present our arguments & evidence directly to the appraiser or servicing company in addition to the lender for consideration. Sometimes this method is effective at resolving the dispute.
Another option may be to order a second appraisal report from a different appraiser, which is also paid for by the buyer. This however is usually not an option on FHA & VA loans because time in escrow does not permit. An FHA or VA appraisal is tied to a central database for a period of 6 months and there cannot be more than one FHA appraisal or one VA appraisal for the same property address within that time.
Buyers who have ample cash available may have the option of paying to make up the difference between the appraised value and the agreed upon purchase price.
Example:
_____________________________________________
*Purchase Price = $500,000.
*Appraised Value = $490,000.
*Lender will only fund to the $490,000 Appraised Value.
*Buyer brings an additional $10,000 into escrow to fulfill the $500,000 agreed upon purchase price. Their down payment is also adjusted slightly downward by the lower amount of the loan.
_____________________________________________
For buyers lacking the money to do the above, the final option would probably be to send the seller a copy of the appraisal report and explain the situation to them. If the seller wants to continue with the sale at that point, they must be convinced to lower the purchase price of the home to match the appraised value. We've had success in getting both sides to agree and successfully getting clients into homes under these kinds of circumstances.
To avoid all that, one of the things we do for clients when helping them prepare their offers is to look at the home they want to buy just as an appraiser would. We use the same techniques and research the same data that an appraiser would to give our clients the most relevant information possible, so that there are less surprises down the line.
With certain types of buyer financing (Primarily FHA and VA loans, or in rare cases, Conventional loans) a lender will require an appraiser to test appliances, smoke detectors, water heater, utilities and more in order to confirm the property meets Federal Housing Administration minimum property standards. Sometimes lenders have their own additional requirements which overlap FHA rules. If a property is in very poor condition the buyer or the seller may have to pay for repairs to be made in order to satisfy the lender's requirements. The lender will not fund the loan unless an appraiser can confirm that the FHA minimum property standards have been met, and that all additional repair-based lender requirements have been satisfied.
Finally, on HUD owned properties, buyers using FHA financing do not need to order an appraisal and are actually prohibited from doing so. HUD has their property appraised by an FHA appraiser before it is listed for sale. HUD will list their properties at a price equal to the value the FHA appraisal. The appraisal stays in the FHA central database for 6 months, which prevents an FHA buyer from ordering their own appraisal. If the 6 month period expires before the property has sold, HUD will order an additional FHA appraisal. Therefore on HUD owned homes, FHA buyers cannot bid above listing price unless they can afford to pay cash for the amount they bid over the listing price. Buyers using VA or Conventional financing do not have this problem and therefore may have an advantage over FHA buyers when bidding on a HUD owned property. It's also important to note that while a VA loan will allow a buyer to bid over asking price on HUD homes, if the property requires any repairs they must be fixed prior to close of escrow.
7.) Loan Contingencies:  (for buyers who are financing)
In most standard purchase contracts there is a 17 day loan contingency period. The seller expects the buyer to provide a letter from their lender indicating the loan has been approved. That approval must be provided within 17 days (or other agreed upon number) from the date the purchase contracts were signed by both the buyer and the seller. A fully underwritten loan approval is what the seller's want to see, which is different from the initial loan pre-approval letter.
If the buyer cannot get their loan approved within the contingency time frame specified on the purchase contract, they typically back out of the transaction and retain their earnest money deposit. Some circumstances that may lead to a loan being denied are loss of income, unemployment, or taking on too much debt. Remember if a buyer takes on more debt than they can handle it may push their debt-to-income ratios out of bounds, causing the lender to decline the loan.
If the loan contingency is not met the seller may issue a notice to perform and have the option to cancel the contract themselves. Most sellers don't want to do that, but to ensure they can't, meeting all contractual obligations is generally encouraged. It's important that your lender be able to get you loan approval within 17 days.